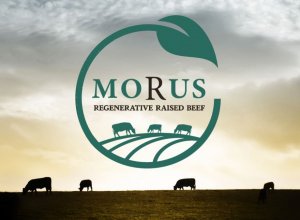 The next big food trend
Regenerative Raised Beef
FN Global Meat is proudly introducing a new trend in meat:
'Regenerative Raised Beef' under the MORUS brand from Uruguay.
Already trending in the United States, now available in Europe

for foodservice and retail customers !
Click

HERE

to quickly find out more about the MORUS program.
What does Regenerative livestock farming stand for?
Pasture fed on verified regenerated soil

Animal welfare which goes beyond organic, cattle roam freely, year-round 24/7

Boosts biodiversity

Reduces carbon emissions

Reduces global warming
This program appeals to the consumer who wants to eat premium quality beef while being conscious that it contributes to a better ecological environment.
We are convinced that somewhere in the future regenerative and the preservation and improvement of soil and the capture of carbon will become more mainstream and a standard in the meat industry.
We also see developments in the South American livestock and feedlot (grainfed) management becoming more holistic in terms of sustainability. New programs are being shaped for the future.
More background on Regenerative Meat and how it has become a new trend can be read in this article: https://cleanplates.com/nutrition/ingredient-spotlight/regenerative-meat/
MORUS Assortment:
Striploin chain off 3.2+ / 4.0+ / Family pack

Tenderloin chain off 3/4lb, 4/5lb

Ribeye 1.5+ / 2.0+ / Family pack

Rumpheart

Rump cap 'Picanha'

Rump tail 'Tri-Tip

Flapmeat 'Bavette'

Flanksteak

Topside cap off

Knuckle

Topblade

Shoulder clod